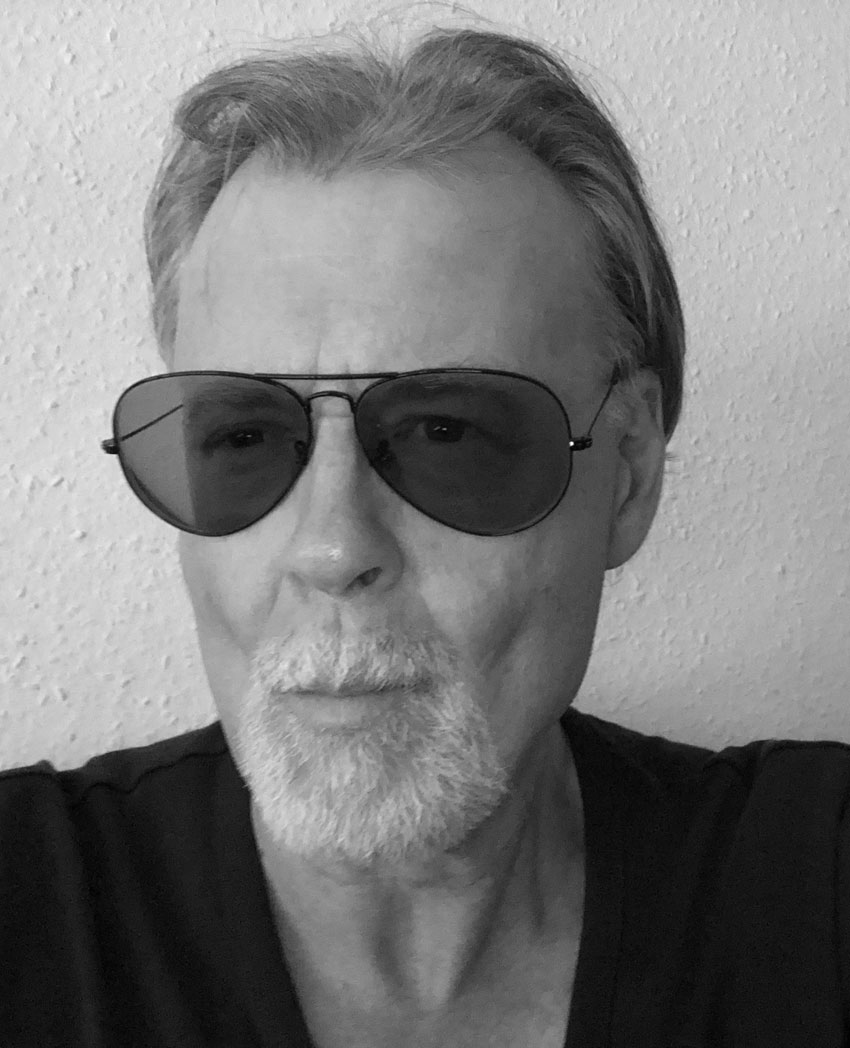 Erik Aliocha Anzi – Associate – Chief Executive Officer(CEO) Artisitic Director
In 1978, after working as an illustrator for 10 years in press and publishing, Erik entered the film and television industry in the United States and Europe as a concept artist and scriptwriter. He has worked as an art director for independent production companies in New York and Los Angeles and has participated as an illustrator in films such as Alien (1979), Conan the Barbarian (1982) and Blade Runner (1982). From 1988, he focuses on storyboarding, screenplay and production, mainly in Europe. In 2010, Erik left the film industry to devote himself to personal projects in illustration, production and writing. In 2015, he imagined with Philippe Plisson the Humaneus Center and now devotes himself full-time to their development.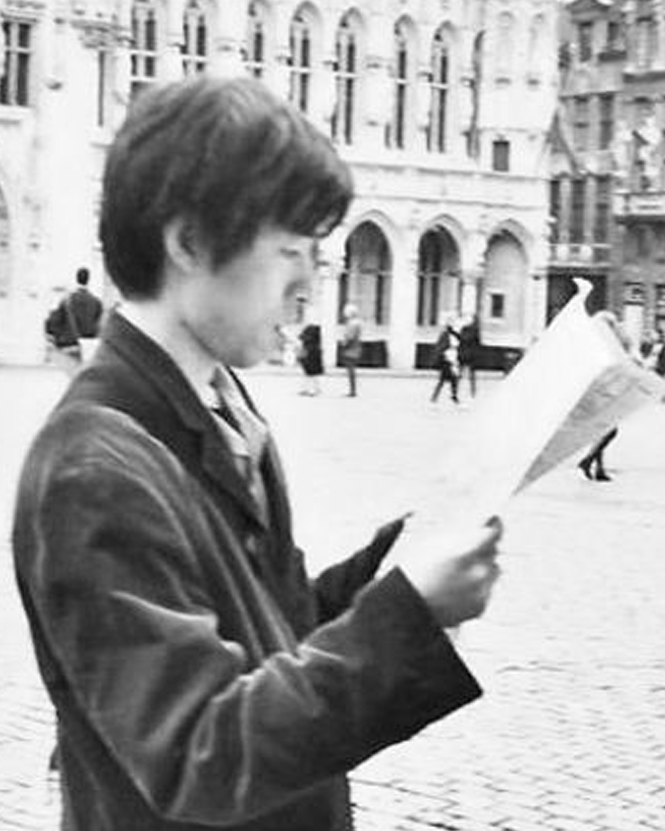 Hong Ming Kok – Asia delegate
Based in Hong Kong, Kok is an interpreter, translator and screenwriter. In recent years he has organised several international conferences and forums in Geneva, Hong Kong and Vienna on a wide range of topics, such as design technology, inter-city cultural exchange, civil society and NGOs networking and knowledge sharing. He is also active in promoting urban agriculture in Hong Kong. Currently, Kok participates in film and theatre productions.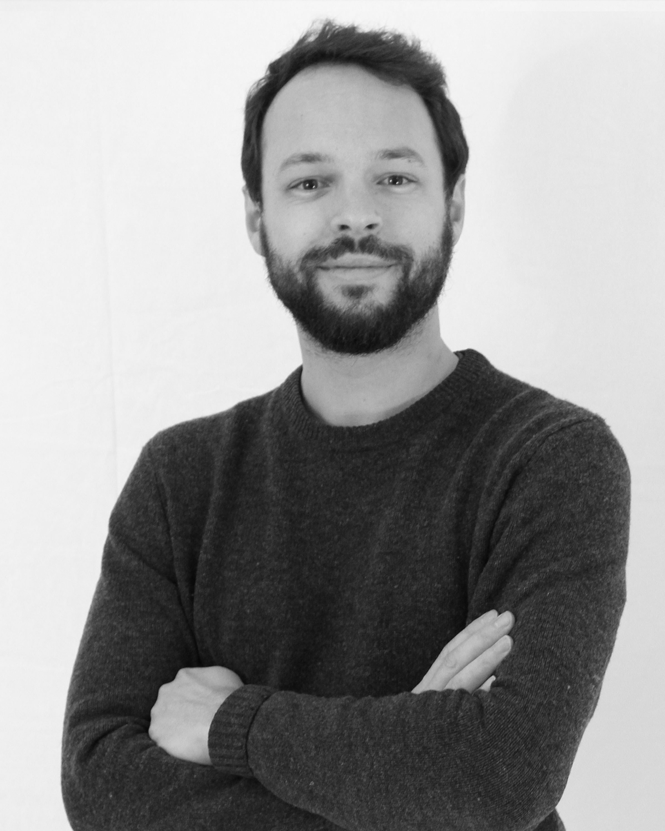 Mathieu Maurer Vuille – Associate – Strategic and Financial Director (CFO)
Former elite athlete and holder of a Master's degree in Management from HEC, Mathieu Maurer Vuille is a Swiss entrepreneur active in the fields of computer science and Web design. Web designer from 1998, IT specialist from 2003 and company manager from 2006, Mathieu is always eager to find new challenges. He joined Three Golden Doors in 2017 as financial director and head of web development.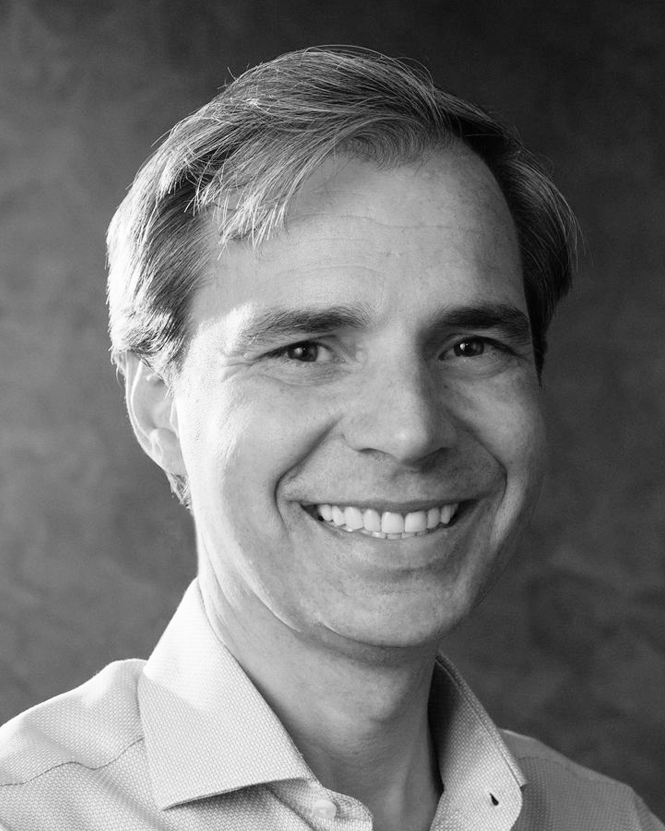 Olivier Barbeau – Pedagogical Director – Co Artistic Director
Olivier is a director, a manager, a business developer and a digital artist, always looking to explore new ideas and projects that blend technologies, strong visual art and team management. After a bachelor degree at Emile Cohl (Lyon, France) and a Master Degree in Computer Graphics at ECAL (Lausanne, Switzerland), Olivier moved to Los Angeles to work for Rhythm & Hues Studios on commercials and movies for Universal, Warner, Disney and Sony. Six years later, he moved back to Switzerland, and spent 12 years managing two private art schools focusing on design, architecture, illustration and animation. Naturally, the next step was virtual reality. As a production director and art director at Kenzan Studios in Geneva, Olivier challenged his 25 years of experience in computer animation and dived into this new cutting edge technology. He likes to « lead by example, build by aspiration and create by optimism ».
Stéphane KALLA – Associate – Commercial Director (CCD)
Holder of a PhD in Philosophy and Human Sciences, is graduated from the University Jean Moulin Lyon III. He is a lecturer of Philosophy, and French as a foreign language. After having taught within private and public secondary schools in France for a several years, he held the position of a lecturer and teacher-researcher (Philosophy and French as a foreign language) in different schools of higher education abroad, such as the reformed University of Gáspár Károli and the Catholic University of Péter Pázmány (Budapest, Hungary), University of Jiatong (Xi'an, China) and teaches currently at the renowned University of GALATASARAY (Istanbul, Turkey). During each of his tenure's abroad he was tasked with creating a number of scientific and cultural projects. His role was encouraging the arrangement and organization of international and strategic parternships in the field of Education and Research, promoting the value of interdisciplinarity. Convinced by the necessity to increase partnerships within different fields, he leads a group of researchers. He is also the author and director of a collection of books dedicated to Philosophy and Interdisciplinarity entitled ATOMOS (Edition Jacques André, France, Lyon). Stéphane Kalla is an avid writer and director of numerous Philosophy books, published by the editors "L'Harmattan" (Paris, France) and "Jacques André" (Lyon, France). Currently he is in charge of a cooperative mission of education and language (MICEL) within th GALATASARAY Highschool. He is working on the project GSL ATOMOS, in conjunction with his interdisciplinary studies.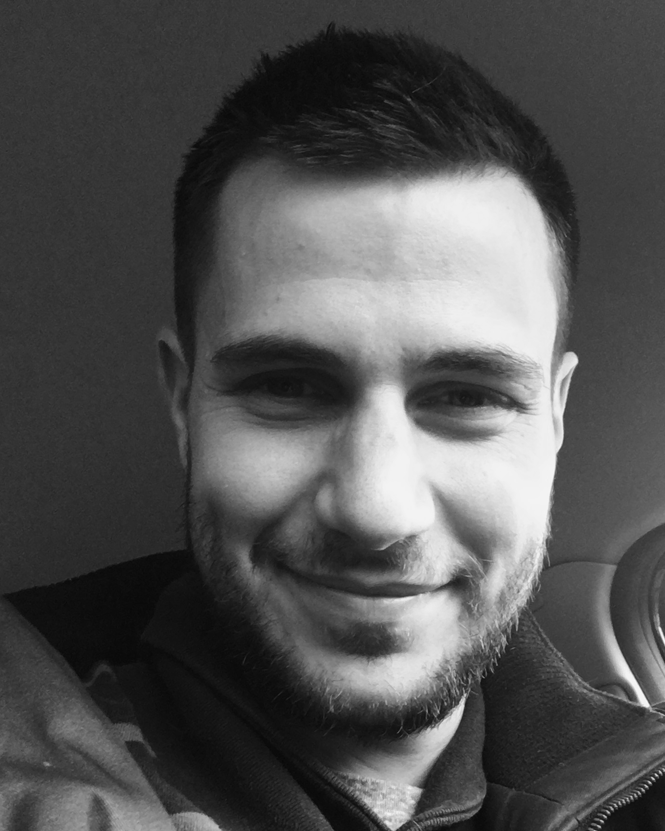 Thierry Dougoud – Associate – Graphic Artist
Thierry Dougoud is an entrepreneur who specializes in design, communication, e-shops and musical production. In 2005 he co-founded ADN Concept, an advertising concept company. In 2016, along with Erik Anzi, Thierry co-founded Three Golden Doors. At the same time, he manages a graphic arts business based in Geneva.